Brewery restaurant
Beer from the tank | great food | terrace with a view
of the glassworks | 180 seating places
Monday to Thursday: 11 AM - 10 PM | Friday and Saturday: 11 AM - 11 PM
| Sunday: 11 AM - 10 PM
Harrachov
Great food
To ensure a perfect pairing with our excellent beers, we understand the importance of serving delicious food. Indulge in our grilled ribs and knuckles, sirloin steak, fried dishes, homemade soups, delightful steak tartare or beer sausages. Our homemade Germknödel is also a favorite among children.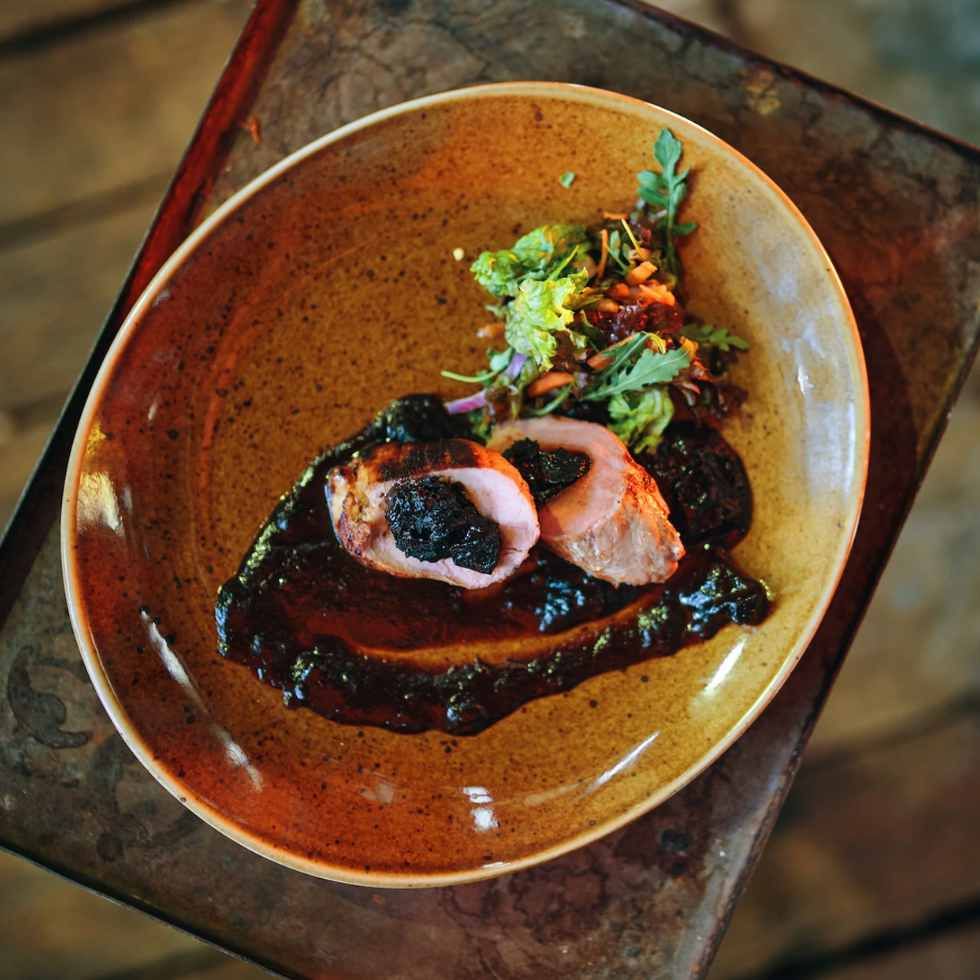 Beer from the tank
Due to the combination of the restaurant and the brewery in one building, you can taste the local beer, which is always fresh. Our selection includes the traditional light lager František 12°, dark lager Čert'ák 12° and draught Hutske 8°.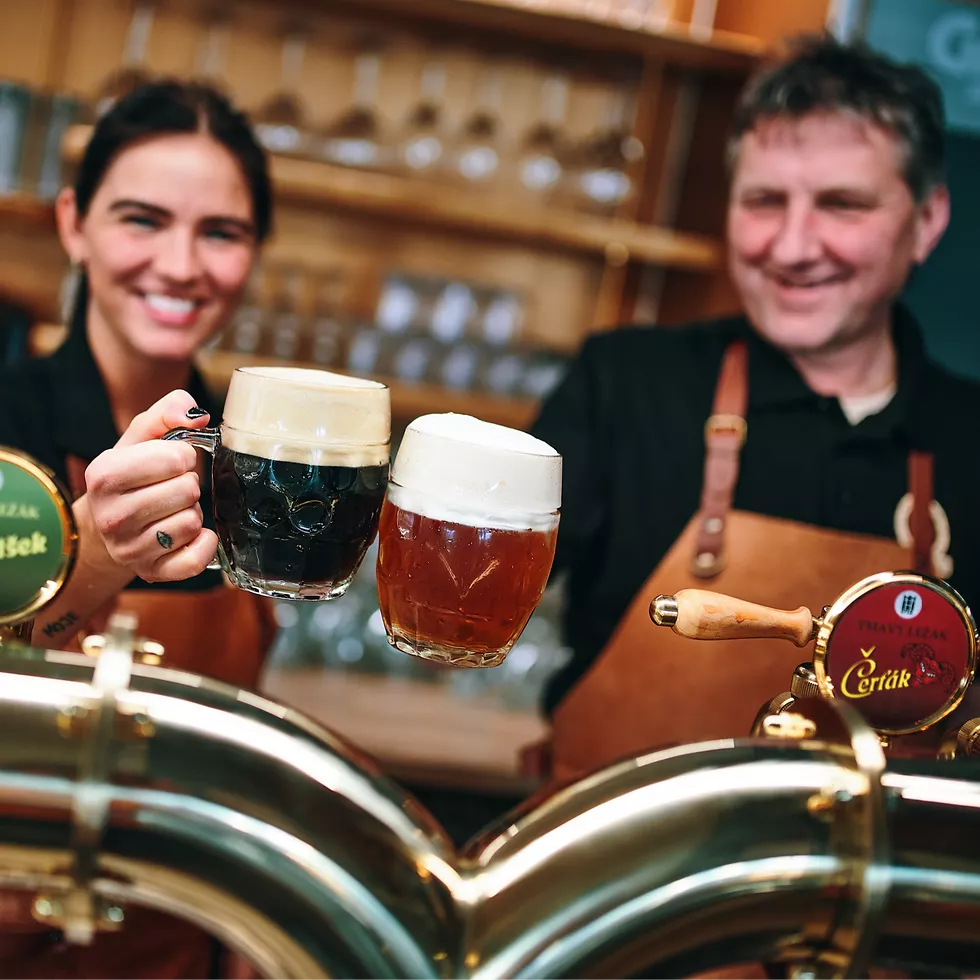 Stylish ambience
Let yourself be carried away by the sight of handmade glass in the glassworks and taste the atmosphere of the oldest glassworks in the country. From our indoor terrace you will see the hot furnace, glass blowers blowing glass and the whole atmosphere will breathe history on you.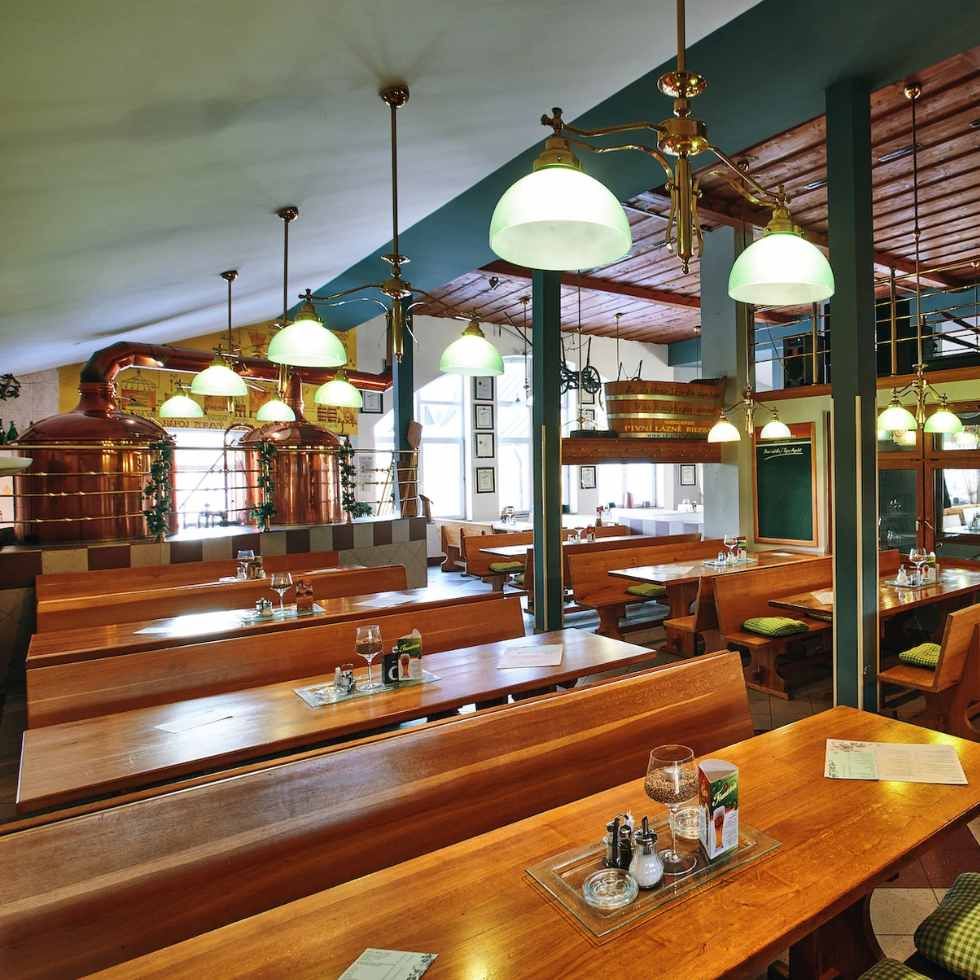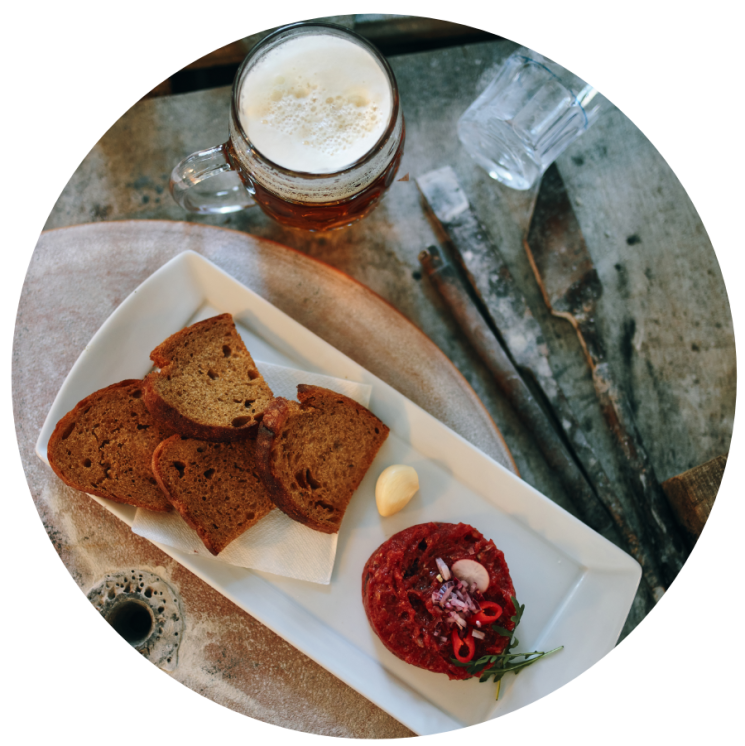 Enjoy a meal in our
Restaurant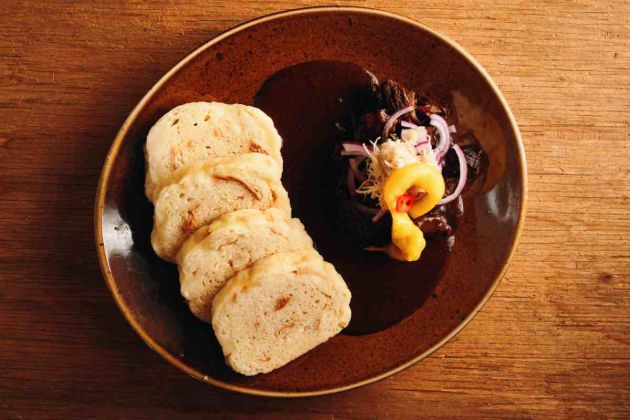 We offer a wide selection of dishes, from traditional Czech dishes to innovative recipes. Our grilled ribs, homemade soups such as česnečka and držková, burgers, tartar, homemade dumplings, beer buns, pusčenka with onions and vinegar, grilled knees with horseradish are just some of the dishes you can enjoy with us. We also have a wide range of tasty options for our vegetarians and vegans.
Come and enjoy our excellent dishes in the friendly atmosphere of our restaurant. We look forward to welcoming you.
Part of our restaurant is also a Bistro Pivovarský Dvůr with a large outdoor terrace, where we offer every Sunday from 13.00 roasting sausages, sausages from the smokehouse, hot dogs, marinated neck, marinated skewers, homemade potato pancakes with sauerkraut, pickled spicy camembert or drowning with onions.
Our
Brewery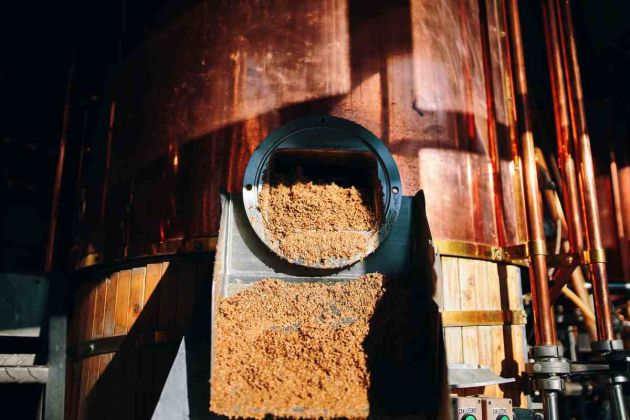 In the restaurant we serve beer directly from the brewery tanks, which has a positive effect on its taste. In order to guarantee the quality, the beneficial effect on the human body and the taste, only natural ingredients are used to produce Harrachov beer: malt, hops and water from our own 150-year-old well. There is a functional brewing and sintering tank right in the restaurant, where unfiltered and unpasteurised bottom-fermented Pilsner-type beers are brewed.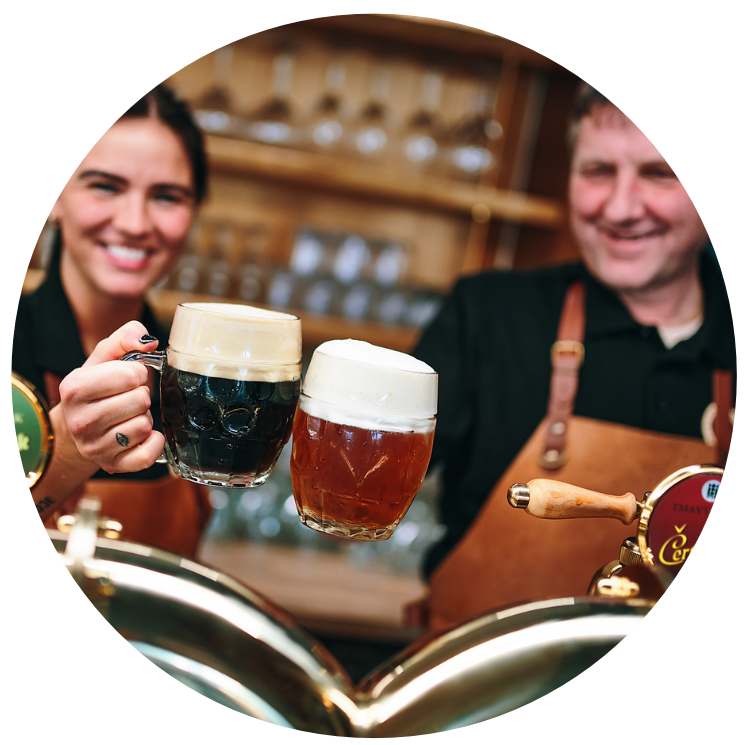 News from Instagram